Wolf Man men's Shirt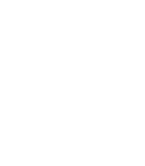 About This Shirt

The lovable Monster Squad taught us the invaluable truth about the horrifying werewolf: "Wolf Man's got nards!" Though "Monster Squad" is where Uncle Rico of "Napoleon Dynamite" got his start, and though Benicio del Toro resurrected the horror of the Wolf Man in the 2010 remake of this classic movie, Lon Chaney Jr.'s determination to follow in his famous father's footsteps was what first brought this terrifying creature to the big screen. Alongside famous Universal monsters like Frankenstein, Dracula, the Bride of Frankenstein, the Creature From the Black Lagoon, the Invisible Man, and the Mummy, the Wolf Man has become one of the enduring and iconic monsters of classic horror. A role originally intended for horror master Boris Karloff was brought to the silver screen by Lon Chaney Jr., son of make-up and horror master Lon Chaney, the horrific Phantom of the Opera. Show your appreciation of classic horror creatures and the great stock of Universal Studios monsters with this great Wolf Man tee shirt design exclusively from Strange Cargo. Haunt your horror pals with this great design on a variety of tee shirts and hooded sweatshirts and be the best dressed scary movie fan in your Monster Squad.
Have questions about our shirts? Need details on sizing and fit? Get all your questions answered right here.
We offer USPS Priority Mail shipping for all orders to anywhere within the United States. Want to know when you'll receive your stuff or how we ship? All is revealed in our frequently asked questions.