Vagetarian Mens Shirt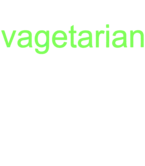 About This Shirt

There are entirely too many lifestyle choices based on eating. You could go vegetarian, vegan, pescetarian, freegan, flexitarian, or pollotarian. You could devote yourself to the macrobiotic way of living or try out the Mediterranean diet. All of these choices help reduce your risk for heart disease, lower cholesterol, lower blood pressure, keep the body lean and trim, and possibly prevent Alzheimer's disease. Whereas these are great benefits in a diet, why not go with a real raw diet? Forget buying expensive faux cheeses, forget worrying about what is in the salad you just ordered, and forget developing a snotty attitude to accompany your superior way of living; there is a great lifestyle choice that doesn't require anything but dedication to satisfaction. Become a vegetarian and only have to worry about eating one delicious dish. There will be no wondering if what you are about to eat fits into the menu because there is only one thing on this exclusive menu. Get this design on your favorite tee shirt exclusively from Strange Cargo and declare your independence from complicated diets and snooty lifestyle statuses. Get this shirt on and then get down and dirty enjoying the only delicious dish on the spread.
Have questions about our shirts? Need details on sizing and fit? Get all your questions answered right here.
We offer USPS Priority Mail shipping for all orders to anywhere within the United States. Want to know when you'll receive your stuff or how we ship? All is revealed in our frequently asked questions.