Turntable Mens Shirt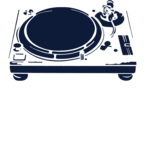 About This Shirt

If you love your dusty piles of vinyl records, this is the tee shirt for you. The return of vinyl has brought people back to listening to music in one of its absolute finest forms. Show the world that you know that Queen, The Rolling Stones, David Bowie, The Beatles, Bob Seger, Elvis Costello, Jimi Hendrix, Blondie, Billy Joel, Elton John, George Harrison, Michael Jackson, Joan Jett, The Pretenders, Pat Benetar, The Band, Stevie Wonder, The Who, The Doors, T. Rex, Led Zeppelin, Bob Dylan, Loverboy, The Scorpions, U2, R.E.M., The Velvet Underground, Bruce Springsteen and the E Street Band, The Band, Dolly Parton, Aretha Franklin, Ray Charles, Peggy Lee, Frank Sinatra, Dean Martin, Pink Floyd, Marvin Gaye, The Supremes, Bootsy Collins, Lionel Richie, Poison, Twisted Sister, Iron Maiden, and the "St. Elmo's Fire" Soundtrack deserve to be appreciated on a turntable. Get this great custom design for yourself or your favorite musicphile exclusively at the Windy City's greatest custom tee shirt shop, Strange Cargo. Get this turntable image on a variety of tee shirts, baseball shirts, tank tops, and hooded sweatshirts. Keep your vinyl safe, keep your records spinning, and keep on rocking in the free world like Neil Young.
Have questions about our shirts? Need details on sizing and fit? Get all your questions answered right here.
We offer USPS Priority Mail shipping for all orders to anywhere within the United States. Want to know when you'll receive your stuff or how we ship? All is revealed in our frequently asked questions.