Top Mens Shirt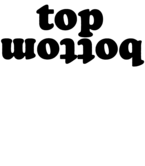 About This Shirt

A night out in Boystown should be full of fun, drinks, beautiful people, drag shows, drama, and new friends. Mixed drinks are appropriate for the evening out, but mixed signals are unacceptable. Why keep your new dance partner guessing when you can be open and frank about your preference for dominance? There are more important things to discuss (and sometimes it's better to keep quiet and let your shirt do the talking while your mouth is busy elsewhere). For those moments when time is of the essence, when there is no time to mince words, Strange Cargo has this straightforward tee shirt to help you find exactly what you're looking for on the dance floor. The night is for dancing. The night is for drinks. The night is for getting down with old friends and getting down on new friends. Make magic happen on Halsted street and make your intentions known to every Prince Charming as you make your way to hot spots like Roscoe's, Scarlet, Side Track, Cocktail, Hydrate, Spin, and Minibar. Weave through the crowd on the dance floor, dance without spilling your beverage, and find the bottom you've been searching for in Boystown in this exclusive shirt from Chicago's favorite custom tee shirt shop, Strange Cargo.
Have questions about our shirts? Need details on sizing and fit? Get all your questions answered right here.
We offer USPS Priority Mail shipping for all orders to anywhere within the United States. Want to know when you'll receive your stuff or how we ship? All is revealed in our frequently asked questions.