Small Nautical Star Mens Shirt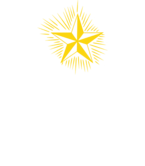 About This Shirt

As a tattoo, the nautical star can convey several different messages. It can be a tattoo for sailors who live their lives and make their lives at sea. It can be a tattoo to show a sailor's reliance on the stars for navigation. It can be a tattoo for those who wish to return home safely. More than getting home safely, it can also represent wanting to find one's way through life. What was once a tattoo for old sailors who wished to navigate home safely is now a tattoo for those who wish to follow their dreams and find their way through life. Why get a nautical star tattoo when you can get this great design on a shirt? This classic symbol of the nautical star is available on your favorite tee shirt, tank top, or hooded sweatshirt so that you can always have the reminder that you will never be lost at sea or in life as long as you have this guiding star. Take advantage of our custom lettering abilities and personalize this great shirt with your favorite star or the name of your ship. Get this great design on your favorite shirt today from Chicago's favorite tee shirt shop, Strange Cargo.
Have questions about our shirts? Need details on sizing and fit? Get all your questions answered right here.
We offer USPS Priority Mail shipping for all orders to anywhere within the United States. Want to know when you'll receive your stuff or how we ship? All is revealed in our frequently asked questions.