Save A Horse Ride A Cowboy Mens Shirt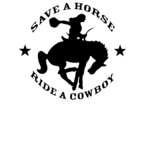 About This Shirt

Everyone cares about the rights of animals. When it comes to animals, it is important to speak up for those beautiful creatures that cannot speak up for themselves. If you want to help out our four-legged friends it is important to join up with the right cause. You can volunteer your time-saving whales with Greenpeace, donate money to PETA to help stop the cruel practices against animals, give money to the World Wildlife Fund to help save endangered species, you can donate your time to Sierra Club to preserve the natural habitats of our animal friends, or you can take the time take the burden off of one of our fine animal friends by riding a cowboy instead of a horse. Put the weight on a fine ranch hand instead of a Philly and enjoy hours of rodeo-worthy excitement in the sack. Share your passion for riding with others with this fine custom design exclusively from Strange Cargo on your favorite tee shirt, tank top, baseball tee, or hooded sweatshirt. With such a positive attitude toward our friends in the animal kingdom, you are sure to lasso yourself a fine cowboy to help you enjoy the fun of a bedroom rodeo!
Have questions about our shirts? Need details on sizing and fit? Get all your questions answered right here.
We offer USPS Priority Mail shipping for all orders to anywhere within the United States. Want to know when you'll receive your stuff or how we ship? All is revealed in our frequently asked questions.