Sausage King of Chicago Men's Shirt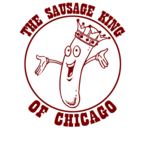 About This Shirt

This shirt says to everyone, "That's right, I'm Abe Froman." And when someone asks you, "You're the Sausage King of Chicago?" in a voice dripping with disbelief, you can confidently say, "Uh...yeah...that's me" just like our hero of hedonism, Ferris Bueller. Leisure rules and so does this shirt! This shirt is certain to get people to get snooty (snooty?) or snotty (snotty?) because it is so amazing. Wear it on your day of singing in a parade, touring the Art institute, seeing a symbol of yourself in the Seurat, taking your best friend's father's car for a spin around Chicago, Illinois, catching a foul ball at Wrigley Field, and going to a fancy restaurant on your day off with Cameron and Sloane. You cannot wear this shirt and claim you did not see anything good (especially if you ate pancreas!) Mister Rooney may try to bust up your fun, but in this custom tee from Strange Cargo you are as free as Ferris Bueller and as powerful as Abe Froman, the Sausage King of Chicago. Get this custom tee shirt and show off your love of leisure, your love of Ferris, and to show everyone you love the movie John Hughes described as his "love letter to Chicago".
Have questions about our shirts? Need details on sizing and fit? Get all your questions answered right here.
We offer USPS Priority Mail shipping for all orders to anywhere within the United States. Want to know when you'll receive your stuff or how we ship? All is revealed in our frequently asked questions.