Record Player Needle Mens Shirt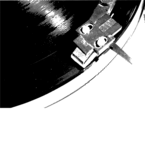 About This Shirt

In 1877, Thomas Alva Edison unveiled his newest invention, the phonograph. It was the first device that could reproduce recorded sound for all to enjoy. By the turn of the century, it was modified to play gramophone records as opposed to the phonograph cylinders. After a few improvements made by Alexander Graham Bell, the turntable was born. After a surge in vinyl record sales in 2008, this seemingly-antiquated device has become a treasure to audiophiles and DJs across the nation. Crank up that phonograph and relax with some vinyl records such as the works of Queen, Led Zeppelin, The Beatles, The Rolling Stones, Duran Duran, Black Sabbath, Motorhead, KISS, Metallica, Janis Joplin, the Grateful Dead, Bruce Springsteen and the E Street Band, and the "Saint Elmo's Fire" soundtrack. Get down, get rocking, and enjoy the music that speaks to your soul on the preferred music player, the phonograph. Wear this bitchin phonograph tee shirt to show the other audiophiles that you respect the past and know your roots. This exclusive image looks great on a variety tee shirts, hooded sweatshirts, and tank tops so be sure to get this Strange Cargo exclusive right away to show that you are a fashionable motherfucker.
Have questions about our shirts? Need details on sizing and fit? Get all your questions answered right here.
We offer USPS Priority Mail shipping for all orders to anywhere within the United States. Want to know when you'll receive your stuff or how we ship? All is revealed in our frequently asked questions.