Pills Men's Shirt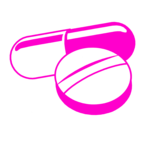 About This Shirt

Pills make you pretty! Why smoke weed, snort coke, or shoot up when your high can be brought to you in a capsule? Live life like Neely O'Hara in Jacqueline Susann's steamy classic, "Valley of the Dolls." Get on the roller coaster of uppers, downers, pain killers, Xanax, Zoloft, Valium, Dilaudid, Hillbilly Heroin, Ritalin, Vicodin, Valium, Ambien, seconal, Percocet, yellow jackets, and other brightly-colored dolls that will make your life of ups and downs more manageable. You will be in good company on this roller coaster of pills and capsules; you will join Elizabeth Taylor, Liza Minnelli, Rose Nylund, Gary Busey, Jessie Spano, Elvis, and Rush Limbaugh. If pills can be enjoyed by our favorite celebrities and fictional television characters, then certainly they are a pastime made for the commoner as well. Show your love of dolls with this pop art, hot pink pills design on your favorite tee, tank top, or hoodie. Sport this around town with your Betty Ford Clinic baseball cap to let people know this is not an addiction, it is a lifestyle choice. Strange Cargo wants you to be as dressed as high class as your lifestyle, so be sure to add this classic to your shopping cart quickly!
Have questions about our shirts? Need details on sizing and fit? Get all your questions answered right here.
We offer USPS Priority Mail shipping for all orders to anywhere within the United States. Want to know when you'll receive your stuff or how we ship? All is revealed in our frequently asked questions.