Peyote Men's Shirt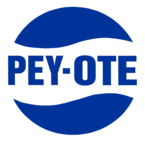 About This Shirt

Growing out in the vast deserts of southern Texas, New Mexico, and Mexico is the beautiful cactus that blooms pink fruit that give us the mind-expanding peyote. This tantalizing hallucinogen from the great southwest is not only of great importance to Navajo medicinal practices, but it has also inspired great artists of the twentieth century to creat their best works. The epic Beat poem "Howl" was written by Allen Ginsberg after he had an intense peyote trip that resulted in a vision of the ancient god Moloch. Ken Kesey wrote his great counterculture masterpiece "One Flew Over the Cuckoo's Nest" while on peyote. "Fear and Loathing in Las Vegas" showed us that geniuses like Hunter S. Thompson were inspired to write generation-defining pieces of journalism on drugs like peyote and mescaline. These days, mescaline and peyote are perfect for a desert party like Burning Man or a great weekend music festival like Bonaroo. Yes, the outdoors, good music, and good entertainment are perfect for expanding your mind with peyote. So get this Pepsi-inspired peyote shirt design on your favorite tee shirt, tank top, or hoodie only from Strange Cargo and make sure that your trip to the other side of reality is both harmonious and fashionable.
Have questions about our shirts? Need details on sizing and fit? Get all your questions answered right here.
We offer USPS Priority Mail shipping for all orders to anywhere within the United States. Want to know when you'll receive your stuff or how we ship? All is revealed in our frequently asked questions.