Nice Camel Toe Mens Shirt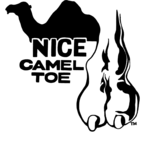 About This Shirt

Whereas others would harshly judge you for those tight leggings that show off the contours of your vag, at Strange Cargo, we support your decision to let your lady parts be known to the world. We know that some pussies are untamed and eager to escape the confines of pants and leggings, and we support such unruly behavior. We want you to be free, nasty, and wild, so we support and praise you and your camel toe. We know that others appreciate this sometimes unfortunate anomaly of ladies fashion, so we have created this original design so you can let everyone know that you love seeing the camel toe when you are out and about enjoying your day. Nothing brightens up a clear, sunny day like seeing the clear definition of lady business outlined by a tight pair of mom jeans. This shirt is a stylish celebration of the pussy that refuses to be caged, refuses to be tamed, and must find a way to break free from the confines of clothing. Make a bold fashion statement and show your love of the camel toe with this custom design on your favorite tee shirt, tank top, or hooded sweatshirt only available from Chicago's favorite rude and crude tee shirt shop, Strange Cargo.
Have questions about our shirts? Need details on sizing and fit? Get all your questions answered right here.
We offer USPS Priority Mail shipping for all orders to anywhere within the United States. Want to know when you'll receive your stuff or how we ship? All is revealed in our frequently asked questions.