Mitch Hedberg men's Shirt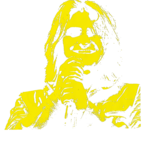 About This Shirt

With his long hair, sane straws, aviator sunglasses, and clever word play and one-liners, Mitch Hedberg's short life and short career left a deep impact on the world of comedy. Mitch Hedberg taught us the important lessons in life: a severed foot is the ultimate stocking stuffer, a "dry-clean" only shirt is a dirty shirt, fake plants will die if you do not pretend to water them, the ocean would be loud as shit if fish could scream, a burrito is a sleeping bag for ground beef, wearing necklaces will help you know when you are upside-down, a duck's opinion of you is influenced by whether or not you have bread, "sweeten" is the showbiz term for "add sugar to," NyQuil on the rocks is a drink for those feeling sick but sociable, we need to replace the "Soup of the Day" with the "Soup From Now On," and that stand up comedy is a part of an elaborate "Get Rich Slow" scheme. Every one-liner, every joke, and every stumble was a little nugget of wisdom. Celebrate the genius, the wisdom, and the career of Mitch Hedberg with this original design on your favorite tee shirt from Strange Cargo, and remember: If you find yourself lost in the woods, fuck it, build a house. "Well, I was lost but now I live here! I have severely improved my predicament!"
Have questions about our shirts? Need details on sizing and fit? Get all your questions answered right here.
We offer USPS Priority Mail shipping for all orders to anywhere within the United States. Want to know when you'll receive your stuff or how we ship? All is revealed in our frequently asked questions.