Medicinal Marijuana Men's Shirt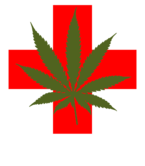 About This Shirt

Give it up for the states that have seen and recognized the medicinal magic of marijuana! Have you got a bad case of glaucoma? Head to Washington or Michigan and get some sweet ganja to help relieve your eye troubles. Delaware, Maine and Hawaii could definitely prescribe something for those terrible, crippling migraines you are having trouble with. Are Schizophrenia, bipolar disorder or depression keeping you from enjoying life? See a fine doctor in Arizona, Colorado, Oregon, New Mexico, Rhode Island or Nevada for some fine cannabis to cure what ails you. We know that there are no medical side effects to medicinal Mary Jane, and we know it is not addictive, unlike other pain medications. The US Department of Justice was the group that produced these findings. So instead of getting hooked on Xanax, Valium, Vicodin, or Oxy Contin to get rid of your medical aches, pains, and illnesses, get to one of the sixteen states in which medical marijuana is legal. Let the best bud of the earth be your best bud in your time of need. Whether you live in a state that has legalized medical marijuana or in a state that still has not seen the light, get this custom design from Strange Cargo and show everyone that you support this great form of holistic healing.
Have questions about our shirts? Need details on sizing and fit? Get all your questions answered right here.
We offer USPS Priority Mail shipping for all orders to anywhere within the United States. Want to know when you'll receive your stuff or how we ship? All is revealed in our frequently asked questions.