Joint Chiefs Men's Shirt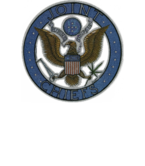 About This Shirt

Imagine a peaceful world in which the President's Joint Chiefs of Staff enjoy a good toke before advising the Commander in Chief. There would be no war as the mellow high of a good bong full of bubba kush would keep everyone from thinking weapons of mass destruction are a good idea. Agriculture would be a prosperous way of life as marijuana would be legal; the only downside is that the members of NORML would have to find a new crusade. The economy would soar with the legalization of marijuana as well, making America a prosperous, peaceful country with really great hemp clothing. Companies like Doritos, Ben and Jerrys, McDonalds, M&M/Mars, and Hershey's would be far more profitable than Apple, IBM, and Starbucks due to the munchie demographic of the market. Yes, if the Joint Chiefs made decisions while hanging out with Mary Jane the world would be a much more peaceful, beautiful place. So support your government, support the legalization of marijuana, support the Joint Chiefs, and support important decisions made under the influence of the dank weed with this custom tee from your favorite custom tee shirt shop, Strange Cargo! Be the forward-thinking fashionable motherfucker in your group with this great design on your favorite tee, tank top, or hoodie and remember to spark up before making good life decisions!
Have questions about our shirts? Need details on sizing and fit? Get all your questions answered right here.
We offer USPS Priority Mail shipping for all orders to anywhere within the United States. Want to know when you'll receive your stuff or how we ship? All is revealed in our frequently asked questions.