Jesus Profile men's Shirt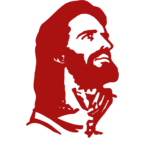 About This Shirt

Once this guy was mad because he didn't think Jesus was Jesus and he was all like, "Prove it!" So Jesus replied, "You have said it. And in the future you will see the Son of Man seated in the place of power at God's right hand and coming on the clouds of heaven." And the guy was all, "What?" and then Jesus' disciples jumped out and they were like, "Right hand!" and one of them, possibly Judas because his dad owned an electronics store, busted out this really sweet boombox and hit play and Nick Cave's "Red Right Hand" started up and the guy was all, "What are you doing?" And Jesus spoke unto him, "Showing you that I am the Lord because I am so bitchin' I can win a dance off to this slowass song." And the guy spoke unto Jesus, "That's bullshit dude!" And Jesus was like, "I am the Lord and Savior Jesus, and I can turn 'Red Right Hand' into Ginuwine's 'Pony.'" And then Jesus did that and even the Devil was like, "Shiiiiiiiit!" and John Lithgow reconsidered his position on dancing. That guy who questioned Jesus was looking pretty foolish now and Peter was jumping around yelling, "Your shit's weak!" and the guy knew he had been served by the Lord. Get this tee shirt with Jesus's profile on it and remember this important Bible story the next time you're tearing it up on the dance floor.
Have questions about our shirts? Need details on sizing and fit? Get all your questions answered right here.
We offer USPS Priority Mail shipping for all orders to anywhere within the United States. Want to know when you'll receive your stuff or how we ship? All is revealed in our frequently asked questions.