Iron Mike Mens Shirt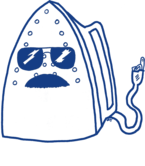 About This Shirt

Iron Mike Ditka has fists like a truck! Iron Mike Ditka flipped off the sky until it stopped raining! Iron Mike Ditka burned down an ice cream truck because they were out of Bomb-Pops, and the driver thanked him for his work! Iron Mike Ditka played for the Chicago Bears, and he went on to drive the Chicago Bears to a Super Bowl victory in 1985. Iron Mike Ditka is a fucking IRON! Visual puns are fucking amazing, so we've created the best visual pun ever! Try to find a better visual pun! THERE ISN'T ONE, SUCKER! Get this great design on your favorite shirt because Iron Mike would probably hit you in the face with an iron if you didn't show your love and respect (and you would thank your for the furious storm of punches he would rain upon you). Whether you love his killer mustache or his killer football instincts, this shirt is perfect for any Bears fan, fan of the 1985 team, or a devoted Chicago Bears superfan! Beer up and bear down with this great shirt, exclusively from the Windy City's favorite custom tee shirt shop, and cheer the Bears to Super Bowl victory with this great visual pun on your shirt!
Have questions about our shirts? Need details on sizing and fit? Get all your questions answered right here.
We offer USPS Priority Mail shipping for all orders to anywhere within the United States. Want to know when you'll receive your stuff or how we ship? All is revealed in our frequently asked questions.