I Love Beer Men's Shirt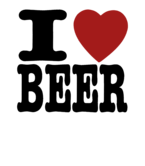 About This Shirt

There are so many reasons to love beer. Summer days are perfect for pints of Old Style, Stella Artois, 312, Sam Adams, Blue Moon, Beck's, Harp and Pabst Blue Ribbon. Autumn afternoons were designed for sitting back, watching the orange leaves fly from the trees, and sip on delicious beers like Corona, Heineken, Miller High Life, Stohl's, Schlitz, and other delicious brews. And what is Saint Patrick's Day without several pints of Guinness? Beer is going to be there through the celebrations in life and through the low times. Great people love beer: Dan Connor, Homer Simpson, Al Bundy, Charles Bukowski, and Jim Morrison all adored beer. This shirt says that you are ready for a night out at the L & L Tavern, River Shannon, John Barleycorn, Double Door, Flat Iron, Big City Tap, Dark Horse, Irish Oak, or Crossroads. You will be the life of any house party with this blunt and truthful tee shirt. Be sure not to head out to your favorite bar, a rocking house party or the liquor store down the street without having this great custom logo from Strange Cargo branded on your favorite tee shirt, tank top or hoodie. Don't keep it a secret; let everyone you meet know that you love beer!
Have questions about our shirts? Need details on sizing and fit? Get all your questions answered right here.
We offer USPS Priority Mail shipping for all orders to anywhere within the United States. Want to know when you'll receive your stuff or how we ship? All is revealed in our frequently asked questions.