Heavy Metal Mens Shirt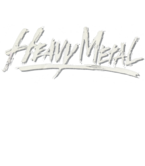 About This Shirt

It is time to throw up the horns and bang your head! Perhaps you like the classic movie "Heavy Metal," or maybe you are a fan of metal music. Either way, this shirt screams that you are into thrashing and sweet guitar riffs. Whether you love black metal, thrash metal, death metal, glam metal, speed metal, power metal, industrial metal, traditional metal, or Viking metal, this shirt is the best pick for your next headbanger's ball. Throw on this custom tee and turn up Cradle of Filth, Every Time I Die, Slayer, Metallica, Anthrax, Megadeath, Danzig, Motorhead, Ozzy Osborne, Black Sabbath, Dio, Iron Maiden, Judas Priest, Pantera, Ministry, Mastodon, AC/DC, KISS, Led Zeppelin, Nazareth, Queen, Rush, Thin Lizzy, GWAR, Suicidal Tendencies, Alice Cooper, and AxCx and get ready to damage your spine with severe heavy metal thrashing. This image looks badass on a variety of tee shirts, tank tops, and hooded sweatshirts, so the next time you are in the mosh pit, you will be the most fashionable motherfucker with blood on your shirt. Get this great tee exclusively from Windy City's most hardcore custom tee shirt shop, Strange Cargo, today and get ready to ride with the Devil down a hellbent road made of power cords, rapid drumming, and sweet guitar solos.
Have questions about our shirts? Need details on sizing and fit? Get all your questions answered right here.
We offer USPS Priority Mail shipping for all orders to anywhere within the United States. Want to know when you'll receive your stuff or how we ship? All is revealed in our frequently asked questions.