Headphones Mens Shirt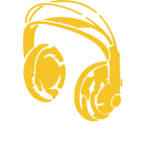 About This Shirt

From turntables to complicated stereo systems, from the walkman to the discman to the iPod, all great forms of enjoying music have provided the listener with a means of rocking out without bothering other people. Whether you use Bose, Sony, Skullcandy, Monster Beats, or big emo headphones, you are considerate to keep your Queen, T. Rex, U2, Motorhead, Foo Fighters, Lady Gaga, Misfits, Danzig, Cradle of Filth, Mastodon, Madonna, and Alice Cooper to yourself on road tripsand on public transportation. Sure, you seem a little anti-social and cold, but you know that not everyone in your immediate area wants to hear the latest Lady Gaga remix. Show your appreciation for the device that makes portable music more considerate: the headphones. Get this great custom headphones image on your favorite tee shirt, tank top, or hooded sweatshirt to show that you are not only a music fan, but that you also have the decency to keep your love of music to yourself and not make music an intrusive force. This image is an exclusive design from Chicago's most rocking custom tee shirt shop, Strange Cargo. Get this hot shirt today and wear it wherever you travel and enjoy the world of music.
Have questions about our shirts? Need details on sizing and fit? Get all your questions answered right here.
We offer USPS Priority Mail shipping for all orders to anywhere within the United States. Want to know when you'll receive your stuff or how we ship? All is revealed in our frequently asked questions.