Foxy Lady - Silver Glitter Mens Shirt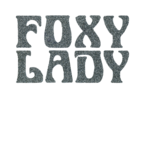 About This Shirt

What would life be like without Eva Longoria, Scarlett Johansen, Natalie Portman, Mila Kunis, Angelina Jolie, Kate Middleton, Salma Hayek, Rachel McAdams, January Jones, Milla Jovovich, Mariska Hargitay, Betty White, Katy Perry, Sharon Stone, Pam Grier, Pam Grier, Pam Grier (because she's so foxy you have to list her thrice), Sofia Vergara, Beyonce, Pippa Middleton, Kate Middleton, Tina Fey, Sigourney Weaver, Penelope Cruz, and Madonna?
Answer: Life would be terrible. Life wouldn't be worth living without these gorgeous ladies in our lives. Celebrate your favorite foxy lady or unleash the foxy lady that lives within every woman with this groovy, glitter foxy lady design on your favorite tee shirt. This shirt, exclusively from Strange Cargo, lets the world know that you appreciate the female form and that you join Jimi Hendrix and Garth Algar in celebrating the wonder, the beauty, and the majesty of all of the foxy ladies that make this beautiful world go 'round. So get this great vintage design on your favorite tee shirt today, exclusively from Strange Cargo, and strut about town showing off your foxy self. Get fashionable and get foxy with this stellar, glitter tee shirt design from Chicago's foxiest tee shirt shop, Strange Cargo.
Have questions about our shirts? Need details on sizing and fit? Get all your questions answered right here.
We offer USPS Priority Mail shipping for all orders to anywhere within the United States. Want to know when you'll receive your stuff or how we ship? All is revealed in our frequently asked questions.