Fly United Mens Shirt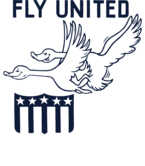 About This Shirt

Of all of the elite clubs that one can be a member of, this club requires no membership dues, no secret oath, no long and tedious history, and no silly uniforms and rituals (well, unless you're into that). No, this club requires only one thing of its members: that they have sex on an airplane. It doesn't matter if you fly American Airlines, Southwest Airlines, or Delta; what matters is that you fly united in the bathroom (and do it quickly before you're discovered by a flight attendant). When doing the nasty in a smelly, cramped airplane lavatory, know that you are now a part of an elite club that has had sex miles above the earth. Commemorate your special occasion, and your entrance into the Mile High Club, with this delightful design exclusively from Strange Cargo. You could also take advantage of Strange Cargo's custom lettering to add the names of the partners you have brought into the club with you. Get this design on your favorite tee shirt, tank top or hooded sweatshirt to make a fashionable statement about your daring sexual exploits. Let everyone know about your membership to this exclusive group with this great custom design from your favorite tee shirt shop, Strange Cargo.
Have questions about our shirts? Need details on sizing and fit? Get all your questions answered right here.
We offer USPS Priority Mail shipping for all orders to anywhere within the United States. Want to know when you'll receive your stuff or how we ship? All is revealed in our frequently asked questions.