Even The Best Get Stoned Men's Shirt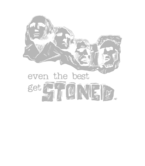 About This Shirt

You cannot deny it: Even the best get stoned. Willie Nelson, one of the coolest members of the outlaw country music genre, has smoked weed on the roof of the White House. Dr. Dre produced two albums dedicated to the chronic. Jerry Garcia and the Grateful Dead made a career that stretched through decades on music inspired and influenced by being under the influence of marijuana which helped people find their angels. Hunter S. Thompson, the best of the best, made a career of exposing the truth and finding enlightenment with Mary Jane. Bob Marley brought the world the sounds of sweet freedom through marijuana-influenced reggae music. Cheech and Chong became marijuana heroes with "Up in Smoke" and other hilarious bits of comedy that are perfect for the stoner in us all from the stoner gods. Roseanne, the Domestic Goddess, is running for president with the legalization of marijuana as one of her top political platforms. Matthew McConaghey is making millions of dollars, and instead of blowing that money on frivolous celebrity crap, he's playing his bongos naked. Unless you are Nancy Reagan launching your War on Drugs on a nation that simply likes a good toke once in a while, you cannot deny that even the best get stoned. So sport this tee proudly and be sure to be one of the best every once in a while.
Have questions about our shirts? Need details on sizing and fit? Get all your questions answered right here.
We offer USPS Priority Mail shipping for all orders to anywhere within the United States. Want to know when you'll receive your stuff or how we ship? All is revealed in our frequently asked questions.