Enjoy a Toke Men's Shirt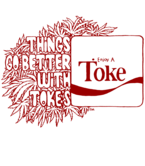 About This Shirt

Stressful day? Life getting you down? Thinking that perhaps the day would have better been spent on the couch doing nothing? Well, you may be right about that last part. The point is a lot can happen throughout the day that could bring you down. Why not chase those daily, stressful blues away with a little bit of marijuana? Got a difficult day ahead of you? Look at yourself in the morning and realize you have a little too much on your plate? Wake and bake like the Dude and confront your day with a mellow attitude. Facing a busy night of parties, social events and tiring small talk? Make that mindless conversation a lot easier to handle with just a few bong rips before you leave your place and sweet Mary Jane will make you the life of the party. Or perhaps you are facing a quiet afternoon of solitude. Pack up a piece with some ganja and enjoy all that Wikipedia and youtube have to offer. Yes, everything is better when you enjoy a toke in the morning, afternoon or evening, just like a sip of delicious Coca-Cola. Pick up this great custom tee from Strange Cargo to show your support of a Willie Nelson way of life.
Have questions about our shirts? Need details on sizing and fit? Get all your questions answered right here.
We offer USPS Priority Mail shipping for all orders to anywhere within the United States. Want to know when you'll receive your stuff or how we ship? All is revealed in our frequently asked questions.