Danish Crest men's Shirt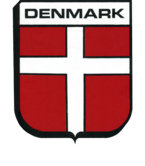 About This Shirt

Amsterdam, Heineken, Van Gogh's Ear, and The Milky Way Bar are all things that are great about the Dutch. Copenhagen, Carlsberg beer, Hans Christian Anderson, and Herr Bartels Bar are all great things that the Danish have to offer. Copenhagen, however, is a great place to visit in Denmark. Visit the gorgeous capital of Denmark and see the Amalienborg Palace, the Marble Church, and the Carlsberg District. See the home of the greatest children's writer of all time, the famous Dane, Hans Christian Anderson. There is nothing rotten in the state of Denmark; so don't make your visit a Hamlet-like tragedy by missing out on great architecture, beer, historic sites, and gardens that can only be found in the great Kingdom of Denmark. Get down and get crazy to some Junior Senior and get ready for a great Danish adventure! Whether you are remembering your great adventures in Denmark, planning for a few weeks in Copenhagen, or simply celebrating your proud Danish heritage, be sure to get this Danish crest on your favorite tee shirt exclusively from Strange Cargo.
Have questions about our shirts? Need details on sizing and fit? Get all your questions answered right here.
We offer USPS Priority Mail shipping for all orders to anywhere within the United States. Want to know when you'll receive your stuff or how we ship? All is revealed in our frequently asked questions.