Columbian Men's Shirt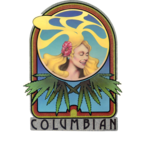 About This Shirt

This vintage transfer from Strange Cargo is perfect to display your long-standing commitment and love for ganja. Show off your love for classic cannabis counterculture with this Columbian weed design. There will be no question how much you love the bud, "Dazed and Confused," anything involving Cheech and Chong, Snoop Dogg, and the wee-influenced ways of the holy Wu-Tang Clan. There is no doubt that serious weed aficionados like Willie Nelson, Hunter S. Thompson, Dr. Dre, Bob Marley, Matthew McConaghey, and the Dude would toast you with a blunt for sporting this classy, vintage grass-supporting tee shirt design. Whether you are hippie, reggae, or punk, this shirt is perfect for whatever subculture you are a part of as long as you are a part of a subculture that supports the greatest counterculture of all: marijuana! Bust out your High Times magazine, crank up the Grateful Dead, get some Ben and Jerry's Phish Food ice cream for that killer case of munchies that is just around the corner, do some bong rips, and put in a classic movie like "Half-Baked" or "Grandma's Boy" and enjoy all that marijuana has given us over the years. Be sure to be a stylish stoner in this custom tee from Strange Cargo while you are enjoying the good buzz of some good bud.
Have questions about our shirts? Need details on sizing and fit? Get all your questions answered right here.
We offer USPS Priority Mail shipping for all orders to anywhere within the United States. Want to know when you'll receive your stuff or how we ship? All is revealed in our frequently asked questions.