Chicago - The Windy City Men's Shirt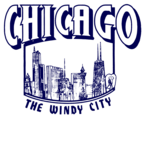 About This Shirt

Chicago's nickname, "The Windy City," has so many origin stories you would think Chicago was a comic book character! First, there is the obvious origin: the weather. Chicago, Illinois is the kind of town where you can have sunshine, snowfall, and a thunderstorm in one day! This amazing hodgepodge of weather phenomena can be attributed to the beautiful Lake Michigan, the place to party in the summer and the place that crashes the party in the winter. Wind, bitter cold and biting winters; that is the kind of weather that Lake Michigan blesses us with every year which makes the name "Windy City" an appropriate handle for Chicago. The second origin dates back to the late nineteenth century when Cincinnati began referring to Chicago as "The Windy City". There is also the long history of long-winded politicians who speak so much that their talking generates a lot of wind. The World's Fair was also an origin for the nickname when The New York Sun editor, Charles A. Dana, referred to Chicago as "The Windy City." Whichever beginning you believe, there is one thing that remains true: The Windy City has generated a lot of attention from coast to coast. The Windy City is a popular place, whether you think the wind is generated by the lake or the politicians, and there is no place else like it in the world!
Have questions about our shirts? Need details on sizing and fit? Get all your questions answered right here.
We offer USPS Priority Mail shipping for all orders to anywhere within the United States. Want to know when you'll receive your stuff or how we ship? All is revealed in our frequently asked questions.