Chicago Slugger Men's Shirt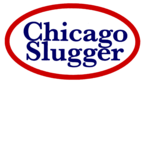 About This Shirt

Batter up, champ! Chicago has drawn a line in the sand and has made you choose who you root for. But it does not matter who you root for, as long as you cheer with a fiery passion for baseball. Show the world you are swinging for the Windy City with this classic design. Whether you root for Ozzie and the Southside Hit Men at US Cellular Field (also known by its real name, Comiskey Park) or for Mike Quade?s boys in blue at Wrigley Field, this classic design is a fantastic way to display your love of the best summertime activity. Be sure to accessorize it with a cold beer, a Chicago dog, a well-worn, well-loved ratty baseball cap with your favorite team?s logo stitched into the front, a baseball helmet loaded with nachos, and your finely-oiled lucky mitt. Though the Chicago Cubs and the White Sox divide the population of the Windy City, this may be the tee design to unite us all, to show that despite our differences we all appreciate the summertime treat that is Chicago baseball. It is perfect for baseball players and baseball fans alike! So get clicking! Get this design on your favorite tee shirt and get out to the field to either play or loudly cheer some baseball.
Have questions about our shirts? Need details on sizing and fit? Get all your questions answered right here.
We offer USPS Priority Mail shipping for all orders to anywhere within the United States. Want to know when you'll receive your stuff or how we ship? All is revealed in our frequently asked questions.