Chicago Skyway Men's Shirt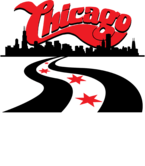 About This Shirt

When traveling into the City of Big Shoulders, there is one true way to enter the Windy City: The Chicago Skyway. The half-mile long bridge that branches across the Calumet River offers a perfect view of the skyline for those weary travelers cruising into Chicago, Illinois on the I-90/I-94. After a long trip on the road, the Skyway allows travelers to catch a peek of the beauty of downtown Chicago. Breathtaking, majestic, and beautiful, this stretch of the highway is a serene look at the heart of downtown Chicago. You will see the glory of the Sears Tower (or the Willis Tower, if you like being proper), the Trump Tower, the Hancock Building, and all of the architectural wonder Chicago has to offer to citizens and tourists alike. It is a spectacular sight to see, and it is quite a breath of fresh air when you have been on the I-90/I-94 for an extended period of time. The toll may be a bit of a pain, but it's worth it for this spectacular view of the Second City. Be sure to get this Chicago Skyway design on a tee-shirt to let others know you know the scenic route into Chicago.
Have questions about our shirts? Need details on sizing and fit? Get all your questions answered right here.
We offer USPS Priority Mail shipping for all orders to anywhere within the United States. Want to know when you'll receive your stuff or how we ship? All is revealed in our frequently asked questions.