Chicago Retro Men's Shirt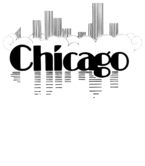 About This Shirt

The idea of Chicago retro is pretty amazing. Retro Chicago makes one think of climbing the Smurfit-Stone Building with Elizabeth Shue in "Adventures in Baby-Sitting", running from Chucky in "Child's Play", get lost in the pointillism of Georges Seurat at the Art Institute of Chicago with Cameron, Uncle Buck's Chicago Cubs-themed apartment, hanging out with Balki and Cousin Larry, feeling safe knowing that Carl Winslow was patrolling the streets of the Windy City, watching television and drinking beers with Al Bundy, learning about not hiding in refrigerators with Punky Brewster, outrunning cops, Nazis and Carrie Fisher with Jake and Elwood Blue, getting conned by Curly Sue, and a host of other memories that have been put in our heads by John Hughes, John Candy, and Dan Aykroyd. This retro, very eighties design to celebrate the Second City, the memories we have made here, and the memories Hollywood has made for us on the big screen. So throw this design on your favorite tee shirt and wear it while making new and exciting memories at the Smurfit-Stone Building, the Chicago Art Institute, or when getting chased by police and Nazis the next time you are on an mission from God. The retro Chicago design is perfect for your modern love of the Windy City.
Have questions about our shirts? Need details on sizing and fit? Get all your questions answered right here.
We offer USPS Priority Mail shipping for all orders to anywhere within the United States. Want to know when you'll receive your stuff or how we ship? All is revealed in our frequently asked questions.