Chicago Hockey Pride Shirt Men's Shirt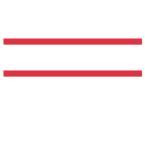 About This Shirt

Chicago, Illinois is the perfect place to be for a sports fan. No other major city in America can boast and brag about their sports teams the way the Windy City can. The Chicago Bears are Super Bowl champions. The White Sox hold a World Series title. The Blackhawks have won fourteen division championships and have won the Stanley Cup four times. The Bulls are multiple championship winners. And the Cubs are going to break the curse one day! We overpower other teams with our talent and our drive and blind them with our trophies and championship rings. It's no big deal. No matter who you root for, though, this shirt is perfect for the universal sports fan. This shirt is perfect whether you root for Derrick Rose and the Bulls tearing up the United Center, Jonathan Toews and Patrick Kane maneuvering quickly on the ice to execute graceful, precise plays, or prefer the days of Chicago sports yesteryear when Michael Jordan and Scottie Pippen mopped the court with the competition. No matter what your sports preference is, this custom tee is perfect for whatever Chicago team you root for. New York, Los Angeles, and Detroit ain't got nothin on Chicago; the Windy City is the place to be for fantastic sports action!
Have questions about our shirts? Need details on sizing and fit? Get all your questions answered right here.
We offer USPS Priority Mail shipping for all orders to anywhere within the United States. Want to know when you'll receive your stuff or how we ship? All is revealed in our frequently asked questions.