Chicago City Seal Men's Shirt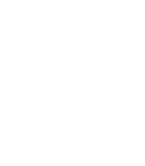 About This Shirt

In 1833, the great city of Chicago was incorporated as a town and the United States and the world was forever changed. Since it became a city, there has been nothing but growth and progress coming out of the Second City. O'Hare International Airport is the second busiest airport in the world. It has hosted some of America's most beloved television shows such as Family Matters, Perfect Strangers, and ER. It is also where Hollywood has been coming to film classic movies since the "Blues Brothers". Fine feature films such as "Batman Begins", "The Dark Knight", "Ferris Bueller's Day Off" and "Home Alone" all featured the Second City as a supporting character. For more culture in the Windy City, be sure to visit the Art Institute on Michigan Avenue, head over to the Museum of Contemporary Art, or see the sculptures and the Bean in Millennium Park. Sports fans should enjoy their time in Chicago visiting the Chicago Bears, the Chicago White Sox, the Chicago Bulls, the Chicago Fire and, of course, the Chicago Cubs. Since its humble beginnings over one hundred years ago Chicago has been expanding into a great city of culture, entertainment, great architecture, superb dining and fun.
Have questions about our shirts? Need details on sizing and fit? Get all your questions answered right here.
We offer USPS Priority Mail shipping for all orders to anywhere within the United States. Want to know when you'll receive your stuff or how we ship? All is revealed in our frequently asked questions.