Cassette Tape Mens Shirt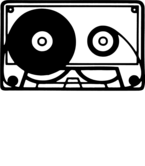 About This Shirt

The progression of technology is taking away the basic ways to communicate with each other. Phone conversations have been replaced with text messages and instant messaging chats. The handwritten letter has been destroyed by the invention of email. The most heartbreaking technological switch has been the sacrifice of the mix tape for the mix CD or the playlist. There is no labor in creating the mix CD. There is no long-term thought that goes into dragging and dropping mp3s into a playlist. The mix tape was the pain-staking, heart-wrenching method of communicating feeling. The girl you were eyeing from afar knew you were sensitive when she heard the mix you made for her of the Cure, Duran Duran, Elvis Costello, Echo and the Bunnymen, and U2. Your best friend would never forget the best summer of your lives with the mix tape you created of Depeche Mode, David Bowie, Nine Inch Nails, and Placebo. The mix tape was not merely a way to share your favorite albums of a convenient way to trade bootlegs. The mix tape was a canvas, a blank sheet, an empty space waiting to be filled with the songs that perfectly captured your emotions and thoughts through carefully-selected songs, arranged in the perfect order, that took hours to create. Show that you have not forgotten the pre-tumblr days of working to create feeling through a unique medium; get this cassette tape on your favorite tee shirt to show that you still appreciate cassette tape culture with this original transfer exclusively from a place where nostalgia still rules, Strange Cargo.
Have questions about our shirts? Need details on sizing and fit? Get all your questions answered right here.
We offer USPS Priority Mail shipping for all orders to anywhere within the United States. Want to know when you'll receive your stuff or how we ship? All is revealed in our frequently asked questions.