Cannabis Soup Men's Shirt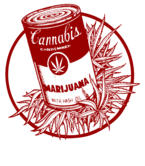 About This Shirt

Ever wonder why those Campbell's Soup Kids have such rosy, red cheeks and are always really goddamn excited about soup? Wonder no more. They live on a steady diet of Campbell's Cannabis Soup which gives them the hardcore munchies so they are hella hungry and hella excited for delicious soups and chowders! Made with only the finest kush and herb, Cannabis Soup offers everything a growing pothead needs to keep their high a mellow one. Certain to be a hit with anyone who has a subscription to High Times Magazine, Cannabis Soup is delicious, nutritious and made with all natural ingredients to make sure it is of the finest quality grass. No seeds in this stash, only fine soupy pot that will feed your stomach and expand your mind! Whether you are a hippie, a punk or a curious college student who loves to experiment, this delicious Cannabis soup is perfect for a late night snack when you want to mellow out and watch some Cheech and Chong, listen to some Phish, or bust out your old Grateful Dead bootlegs from seventy-six. Be sure to get this awesome shirt from Strange Cargo for you next delicious helping of this grassy, classy soup.
Have questions about our shirts? Need details on sizing and fit? Get all your questions answered right here.
We offer USPS Priority Mail shipping for all orders to anywhere within the United States. Want to know when you'll receive your stuff or how we ship? All is revealed in our frequently asked questions.