Campers Do It In Tents Mens Shirt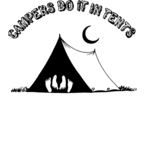 About This Shirt

Ah, the great outdoors! A trip into nature is a fantastic way to get away from the hustle and bustle of everyday life and clear your head. Camping is the perfect way to reconnect with nature, rough it in the forest, and strengthen your relationship with your sweetheart by pitching a tent, starting a fire, and giving in to your primal urges in a natural, rugged environment. Forget your sing-a-longs, long hikes through the woods, fighting off mosquitoes and ticks, getting burned up in the hot sun, and having your dinnertime interrupted by an army of ants! The greatest activity to be enjoyed in the great outdoors is rubbing two bodies together and causing a spark. Whether you like the feel of the sun peeking through the trees or the cool silence of a quiet starry night, there is nothing like making sweet, sweet love out in nature. Enjoy the beauty of nature and the beauty of each other when hitting the campground on a beautiful weekend getaway. Be sure to get this great custom design on your favorite tee for those days spent out in the sunshine (or a hoodie for your nights gazing at your loved one as you lie next to a roaring campfire).
Have questions about our shirts? Need details on sizing and fit? Get all your questions answered right here.
We offer USPS Priority Mail shipping for all orders to anywhere within the United States. Want to know when you'll receive your stuff or how we ship? All is revealed in our frequently asked questions.