Bong Smoking Safari Men's Shirt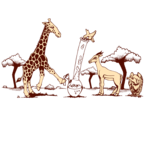 About This Shirt

While Simba was off finding himself with "Hakuna Matatta" and Timon and Pumba, the rest of the jungle under the rule of Pride Rock knew there was only one way to survive the tyranny of Scar: a bong-smoking safari party. Yes, while Zazu was singing "Lovely Bunch of Coconuts," the rest of the kingdom was busy getting ripped on the outskirts of the Pride Lands. The reason the Pride Lands went barren with drought and famine is because the giraffes, chimpanzees, hornbills, wildebeests, rhinoceroses, hippopotami, zebras, elephants, gazelles, meerkats, ostriches, cheetahs, springboks, mongooses, crocodiles, fisher king eagles, gorillas, and ibex packed up their lives and moved out beyond the rule of Pride Rock to have a party and wait for the reign of terror to come to an end. Out there together, the animals partied together with their bongs, pipes, spliffs, AK-47, bubba kush, bags of Doritos, "High Times" magazines, and Dr. Dre CDs and just said no to the horrific rule of Scar. So think about those awesome animals partying hard in the desert and sport this shirt the next time you are headed out to toke it up and get toasted with your friends. This custom design is only from Strange Cargo, so be sure to get it on your favorite custom tee, tank top or hoodie!
Have questions about our shirts? Need details on sizing and fit? Get all your questions answered right here.
We offer USPS Priority Mail shipping for all orders to anywhere within the United States. Want to know when you'll receive your stuff or how we ship? All is revealed in our frequently asked questions.