Barf Out! Youth Shirt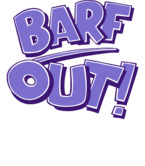 About This Shirt

Gag me with a spoon, girl! This totally betchin' tee shirt isn't something you can just go out and get at the mall when you're totally scopin' guys, drinking a Diet Coke, and getting your hair done! No way! Like, oh my God! This is the kind of style that only total Bettys and betchin' Baldwins would wear, right? I'm so sure that you would totally look gnarly in this betchin Valspeak classic shirt. Get it on an oversized tee-shirt so you can knot it or tie it to one side with your favorite scrunchie. With this shirt, you'll look soooooo gnarly people might mistake you for Cher or Dionne (but not that barf me out betch, Amber!) So get dressed up in your stirrup pants, your side ponytail looking totally gnarly to the max, get your crimping iron out and warmed up, and get styling with this Valspeak classic on your favorite tee shirt, you totally fly Betty. This throwback is available at Strange Cargo, Chicago's totally gnarly custom tee shirt shop. Get this great shirt today and make a splash in the fashion world in a totally outrageous and totally like major way.
Have questions about our shirts? Need details on sizing and fit? Get all your questions answered right here.
We offer USPS Priority Mail shipping for all orders to anywhere within the United States. Want to know when you'll receive your stuff or how we ship? All is revealed in our frequently asked questions.