Break Dancing Mens Shirt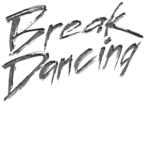 About This Shirt

B-boys and B-girls, this shirt is just for you. Though its origins are rooted in the emerging hip-hop culture of the seventies, breakdancing is still one of the greatest and most impressive forms of dancing that remains popular today. After watching "Zoolander," one wonders how else Derek Zoolander could have impressed Mugatu without the power of breakdance fighting. The campy breakdancing classic, "Breakin 2: Electric Boogaloo," brought the term "Electric Boogaloo" into our lexicon. You certainly cannot watch an episode of "So You Think You Can Dance" without seeing impressive displays of breakdancing. If you are a b-boy or b-girl, or if you simply enjoy watching breakdancing, this shirt is for you. Get this great, retro design on your favorite tee shirt, tank top, or hooded sweatshirt and show your support for the talented dancers who compete at breakdancing competitions such as Battle of the Year, The Notorious IBE, The Red Bull BC One, and R-16 Korea. Take advantage of our custom lettering section and get your name printed on the back of your custom breakdancing tee. Turn up the hip-hop, throw on this shirt, and start schooling people on how breakdancing is supposed to be with this great tee shirt from the Windy City's coolest custom tee shirt shop, Strange Cargo.
Have questions about our shirts? Need details on sizing and fit? Get all your questions answered right here.
We offer USPS Priority Mail shipping for all orders to anywhere within the United States. Want to know when you'll receive your stuff or how we ship? All is revealed in our frequently asked questions.