St. Patrick Swayze Day Mens Shirt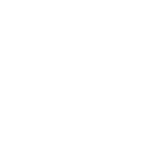 About This Shirt

Ready or not, here comes mama! You don't need the psychic abilities of Oda Mae Brown to tell you how Saint Patrick Swayze wants you to spend this righteous holiday. This is going to be a great holiday; all you have to do is follow three simple rules. One, never underestimate Chicago. Expect the unexpected. Two, take it outside. Never scream inside the bar unless it's absolutely necessary. And three, be nice. Remember: Saint Patrick's Day's a feeling. It's a heartbeat. Gah-drunk. Gah-drunk. Gah-drunk. Saint Patrick Swayze may be gone, but he is not forgotten. Celebrate his legacy and his memory with a roaring good time on Saint Patrick Swayze Day. Nobody puts Baby in a corner, so break free with your friends and do some dirty dancing with your pints of Guinness, steins of green beer, and shots of Jameson. Get this exclusive Saint Patrick's Day design on a custom tee shirt this year and be the most fashionable motherfucker hitting up bars on Clark Street, drinking by the green Chicago River, and enjoying the thrilling fun of the South Side Saint Patrick's Day Parade. Don't be the Chris Farley Chippendale's dancer this holiday season; be like the studly Patrick Swayze Chippendale's dancer with this great stylish Saint Patrick's Day tee from Strange Cargo.
Have questions about our shirts? Need details on sizing and fit? Get all your questions answered right here.
We offer USPS Priority Mail shipping for all orders to anywhere within the United States. Want to know when you'll receive your stuff or how we ship? All is revealed in our frequently asked questions.