Bride of Frankenstein men's Shirt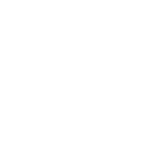 About This Shirt

Before Jamie Lee Curtis, Janet Leigh, Linda Blair, Neve Campbell, Zelda Rubeinstein, and Sheri Moon Zombie, there was one lone queen of horror that was born out of the Promethean madness that created the first monster of Henry Frankenstein. For his famous, hated, and iconic monster, Doctor Frankenstein created a beautiful bride. The Bride of Frankenstein, who had only a short time on screen, has risen into the ranks of the iconic characters of horror, even eclipsing Boris Karloff's famous monster. With her bandaged arms, long white dress, and lightning bolt up-do, Elsa Lanchester birthed a horror icon (and her influence was even present in Madeline Kahn's portrayal of Elizabeth in Mel Brooks's classic film, "Young Frankenstein"). So show the other horror buffs in your Monster Squad-like group of friends that you love horror's true first lady with Elsa Lanchester's Bride of Frankenstein on your favorite tee shirt, tank top, or hooded sweatshirt. With her bolted neck, black and white fright hair, and undead beauty, it is clear to see why the Bride of Frankenstein endures in popular culture. Show you know your horror gals! Forget Laurie Strode, Carrie White, Nancy Thompson, Samara, and Annie Wilkes; the true Queen of Horror is the Bride of Frankenstein, so get this exclusive design from Strange Cargo today!
Have questions about our shirts? Need details on sizing and fit? Get all your questions answered right here.
We offer USPS Priority Mail shipping for all orders to anywhere within the United States. Want to know when you'll receive your stuff or how we ship? All is revealed in our frequently asked questions.