USA Flag men's Shirt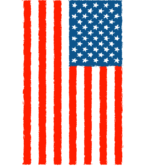 About This Shirt

What's the coolest, most badass country in the whole world? AMERICA! What country brought inventions such as the light bulb, the bifocals, the bazooka, candy corn, Monopoly, the TV dinner, and Scrabble? AMERICA! What kickass country gave the world such badasses as Thomas Jefferson, Elvis Presley, Metallica, Old Dirty Bastard, Meryl Streep, Larry Bird, Rip Taylor, The Golden Girls, Michael Jackson, Diamond David Lee Roth, Dr. Dre, KISS, Dolly Parton, Chuck Norris, Cher, Samuel L. Jackson, Derrick Rose, Michael Jordan, and Bob Seger? AMERICA! America invented liberty, freedom, fist bumps, bitchin' guitar solos, putting bacon on everything, tuxedo tee shirts, the Twist, Sigourney Weaver, mountains that look like presidents, monster truck rallies, cheerleaders, the Chicago Bears, slam dunks, Broadway, Tupac holograms, mullet wigs, Batman, hypercolor tee shirts, Terminator movies, Billy Bob Teeth, Star Wars, kitten calenders, Slap Chop infomercials, Paula Deen's diabetes, motorcycle gangs, bald eagles, Tom Petty and the Heart Breakers, the Academy Awards, Lady Gaga, automobiles, the New Kids on the Block, Danzig, and the Bozo the Clown Grand Prize Game. With this list of badass accomplishments under its belt, it is clear to see why Americans are proud to live in the USA! Show your patriotism, show your pride! Get this kickass American flag tee shirt today and show everyone that you are proud to live in the greatest goddamn country in the world!
Have questions about our shirts? Need details on sizing and fit? Get all your questions answered right here.
We offer USPS Priority Mail shipping for all orders to anywhere within the United States. Want to know when you'll receive your stuff or how we ship? All is revealed in our frequently asked questions.