Japanese Crest men's Shirt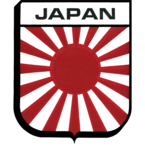 About This Shirt

The Land of the Rising Sun has been a driving force in global culture for centuries. Though many would say that the most important (and delicious) contribution is the glorious combination of sushi and sake, there are so many other wonderful things that Japan has brought to the world. Sure, the joy of Pokemon is undeniable, but there are also great things like "Ghost in the Shell," "Akira," "Princess Mononoke," "Ponyo," "Howl's Moving Castle," "Seven Samurai," "Rashomon," "The Bad Sleep Well," "Audition," "Spirited Away," "Ringu," and "Ju-On." There is also the king of all monsters, Godzilla, who defends people from the horrors of Monster Island like Mothra, Rodan, and King Ghidorah. Japan is also the phenomenal country that produced sumo wrestling, martial arts, and Nintendo. With all that Japan has brought into the world, how can you not want to own a custom shirt with this great Japanese crest across the front? Get this super custom tee today from Chicago's favorite tee shirt shop, Strange Cargo, and show your love for Japan and the international community.
Have questions about our shirts? Need details on sizing and fit? Get all your questions answered right here.
We offer USPS Priority Mail shipping for all orders to anywhere within the United States. Want to know when you'll receive your stuff or how we ship? All is revealed in our frequently asked questions.