Hecho En Mexico men's Shirt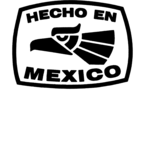 About This Shirt

Many of the great things that the world has to offer were made in Mexico. Try to imagine a delicious burrito without a sparkling, crisp Jarritos soda. You can't. Try to imagine a world without the talent, beauty, and grace of Salma Hayek. You'll have an aneurysm if you try to do that. Imagine a world without the breath-taking, inspiring, and often horrifying films of the cinematic master Guillermo del Toro. Certainly, you have tried to forget many parts of "Pan's Labyrinth," but you definitely cannot imagine the world of film without them. You could not possibly fathom a world without the sweeping, masterful frescos of Diego Rivera. The world would not be the same without the great paintings of the world famous Frieda Kahlo. If there had been no Ricardo Mantalban, there would have been no one for Tattoo to inform of the arrival of "The plane! The plane!" and Captain Kirk would have had no one at which to yell, "KHAAAAAAAAAAAAAN!" Celebrate all of the glorious things that have been made in the great country of Mexico with this "Hecho En Mexico" shirt from Chicago's favorite custom tee shirt shop, Strange Cargo.
Have questions about our shirts? Need details on sizing and fit? Get all your questions answered right here.
We offer USPS Priority Mail shipping for all orders to anywhere within the United States. Want to know when you'll receive your stuff or how we ship? All is revealed in our frequently asked questions.