Globe by Chris C. men's Shirt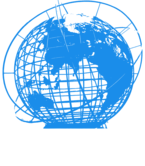 About This Shirt

Oh, what a world, what a world, what a world! You know, it is better to have the world tightly wrapped in fences and wires than to have the world on a string. If you feel you have the weight of the world on your shoulders, it is definitely time to put the world on the front of your favorite shirt. It may be the end of the world as we know it, but we feel fine with this marvelous original design. We are the world, so celebrate our unity and brotherhood with this badass globe on your favorite hoodie or tank top and keep on rockin in the free world. Get this exclusive design on your favorite shirt and enter a whole new world of fashion and style that will make a sensation all around the world. This great design looks stunning on a variety of tee shirts, tank tops, soccer tees, and hooded sweatshirts. Support the great work of a local artist with this Strange Cargo original on your favorite shirt today and remember that though it is a wonderful world, it is also a big, old goofy world.
Have questions about our shirts? Need details on sizing and fit? Get all your questions answered right here.
We offer USPS Priority Mail shipping for all orders to anywhere within the United States. Want to know when you'll receive your stuff or how we ship? All is revealed in our frequently asked questions.