English Crest men's Shirt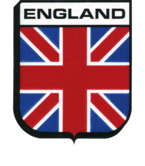 About This Shirt

Yes, over two hundred and thirty years ago, America broke away from the tyranny of the monarchy of the British Empire. King George III tried hard to keep America from breaking away from his rule, but the revolutionaries won. Instead of rising up to fight again, the English found a way to really hurt America: with great culture! The British found another way to win: with the great, innovative sounds of the Beatles, the hard rocking music of the Rolling Stones, the metal madness of Ozzy Osbourne and Black Sabbath, the explosive performances of John Hurt, the heartbreak and talent of Adele, the rebellious talent of Banksy, the pure sexiness of Alan Rickman, the addictive power of Harry Potter, the tragic genius of Virginia Woolf, the gender bending brilliance of David Bowie, the unexplained global obsession with Pippa Middleton, the concept albums of Pink Floyd, the unsurpassed beauty of Elizabeth Taylor, the golden pipes of Dame Julie Andrews, the sass and talent of Dame Judi Dench, the fucking kickass metal of Cradle of Filth, the music gods that are Radiohead, and the hypnotic couplings of David and Victoria Beckham, Prince Charles and Princess Diana, and Prince William and Kate Middleton. This clever retaliation deserves much praise; so get this English crest on your favorite tee shirt today exclusively from Strange Cargo!
Have questions about our shirts? Need details on sizing and fit? Get all your questions answered right here.
We offer USPS Priority Mail shipping for all orders to anywhere within the United States. Want to know when you'll receive your stuff or how we ship? All is revealed in our frequently asked questions.