CCCP - Sickle & Hammer men's Shirt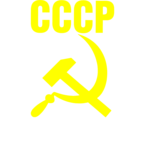 About This Shirt

In Russia, custom tee shirt wear you! Now, when you're Russian to be fashionable, you best not be Stalin. Trotsky on down to Strange Cargo and get this fantastic hammer and sickle design on your favorite tee. There's no Rasputin the greatness of this shirt. When you strut down to get down at your next bloc party, you'll be dapper enough to be Putin on the Ritz! You won't need to Pushkin shove to get this great design on your favorite red tee, Red. It would be a Crime and Punishment not to wear this shirt. You won't need to do a Gogol search to find out how cool you are in this great shirt. In fact, you'll be the hippest Communist on the bloc; so be sure to get your other friends to Chekov this great design, Marx your calender for when it arrives, and make it a real Communist party. Get the hammer and sickle on your favorite red tee shirt today, read some Ayn Rand, and listen to David Hasslehoff as you fondly remember the fall of the Berlin Wall and the end of the USSR. Better Red than dead, Comrade, so show your spirit on your chest.
Have questions about our shirts? Need details on sizing and fit? Get all your questions answered right here.
We offer USPS Priority Mail shipping for all orders to anywhere within the United States. Want to know when you'll receive your stuff or how we ship? All is revealed in our frequently asked questions.