Chi Skyline Men's Shirt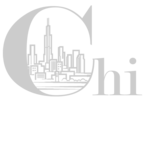 A classy city deserves a classy design. New York has the "I Heart NY" slogan. San Francisco makes great use of that Golden Gate Bridge they've got. However, Chicago has so much to offer a tourist or a resident, that it is hard to choose one thing to represent its culture, class, style, and sophistication of the Windy City. Would the artistic flare of Chicago be best represented by the Art Institute, the Museum of Contemporary Art, Millennium Park's grand bean, the Picasso at Daley Plaza, the homes of Frank Lloyd Wright, or the rich tapestry of architectural wonder that lines the Chicago River? Would Chicago's marvelous history be best shown with the iconic Chicago flag, the Chicago River, the spiderweb of El train tracks that sprawl outward from the heart of the city, the brightly-lit Chicago Theater with its marquee that gives State Street a breath-taking glow, or that marvelous Magnificent Mile? Perhaps the fun of Chicago could be summed up with a picture of Wrigley Field, Soldier Field, or the United Center. With so many iconic features in Chicago, it is difficult to choose just one that symbolizes the city. So we've chosen the city itself, the iconic skyline, as a representation of the Windy City and all that it contains. Get your custom Chicago tee shirt today exclusively from Strange Cargo and show your love for the city by the lake!
Have questions about our shirts? Need details on sizing and fit? Get all your questions answered right here.
We offer USPS Priority Mail shipping for all orders to anywhere within the United States. Want to know when you'll receive your stuff or how we ship? All is revealed in our frequently asked questions.