Al Capone Men's Shirt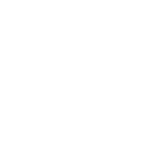 About This Shirt

The Roaring Twenties conjures images of flapper girls, the Jazz Age, Prohibition, gin joints, speakeasys, Charlie Chaplin, the rise of the Talkie, the Treaty of Versailles, bathtub gin, Babe Ruth and the "Murderers Row" New York Yankees, "Lucky Lindy" Charles Lindbergh zipping around the world, and the rise of organized crime in America. When one thinks of organized crime, there one name that stands out above Bugs Moran, John Dillinger, and Bugsy Siegel. That gangster that stands out above the rest is none other than that Windy City legend, Al Capone. Involved in criminal activities like prostitution and smuggling alcohol to gin joints around the City of Big Shoulders, it is clear that there wasn't a party in Chicago until Capone and the Chicago Outfit arrived with bootleg gin (supposedly using tunnels under the city beneath bars like the Green Mill). However, the Windy City in the Roaring Twenties was not always a huge party under Capone. Along with great things like bootlegging Al Capone is synonymous with notorious gangster history in Illinois such as the St. Valentine's Day Massacre in Lincoln Park that Capone is suspected of ordering. There was also the suspicious burning of the Grand Rapids Hotel that was supposedly started by a man dropping a blowtorch. However you feel about Al Capone, you cannot deny that he is a legend of the Windy City that deserves this classic custom design for a tee shirt, perfect for a Chicago citizen, history buff, and the gangster in all of us.
Have questions about our shirts? Need details on sizing and fit? Get all your questions answered right here.
We offer USPS Priority Mail shipping for all orders to anywhere within the United States. Want to know when you'll receive your stuff or how we ship? All is revealed in our frequently asked questions.