Giraffes In Love Mens Shirt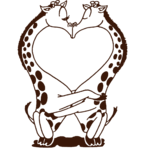 About This Shirt

These two giraffes are one of the greatest love stories in nature since Simba and Nala. They fall into history with other great couples like Richard Burton and Elizabeth Taylor, Rick and Ilsa in "Casablanca," Scarlett O'Hara and Rhett Butler, Dan and Roseanne Conner, Ricky and Lucy Ricardo, Brad Pitt and Angelina Jolie, Elvis and Priscilla, Grace Kelly and Prince Rainier, King Kong and Fay Wray, Beauty and the Beast, Jack and Rose from "Titanic," Peter Venkman and Dana Barrett, Romeo and Juliet, Benjamin and Mrs. Robinson, Lady and the Tramp, Al and Peg Bundy, Lauren Bacall and Humphrey Bogart, Katharine Hepburn and Spencer Tracy, Mel Brooks and Anne Bancroft, Prince Charles and Princess Diana, Ellen DeGeneres and Portia de Rossi, Elizabeth Bennett and Mr. Darcy, Samson and Delilah, Homer and Marge Simpson, Rocky Balboa and Adrianne, Roger and Jessica Rabbit, The Incredible Hulk and Betty Ross, Peter Parker and Mary Jane, Batman and Catwoman, Clark Kent and Lois Lane, Han Solo and Princess Leia, David Bowie and Iman, Johnny Cash and June Carter Cash, John Lennon and Yoko Ono, George Harrison and Pattie Boyd, Eric Clapton and Pattie Boyd, Jim Morrison and Patricia Courson, Marilyn Monroe and Joe DiMaggio, Marilyn Monroe and Arthur Miller, Sonny and Cher, and Jay-Z and Beyonce Knowles. Celebrate unending, timeless love with these two giraffes displaying their true love on your favorite tee shirt, hooded sweatshirt, or tank top today with this great design exclusively from Strange Cargo.
Have questions about our shirts? Need details on sizing and fit? Get all your questions answered right here.
We offer USPS Priority Mail shipping for all orders to anywhere within the United States. Want to know when you'll receive your stuff or how we ship? All is revealed in our frequently asked questions.