PBR Women Shirt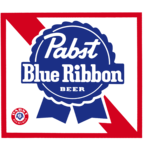 About This Shirt

As Frank Booth in the classic David Lynch movie, "Blue Velvet," once said, "HEINEKEN?! FUCK THAT SHIT! PABST BLUE RIBBON!" Really, truer words have never been spoken (or shouted in a frightening manner). The blue ribbon was awarded to this great beer at the World's Columbian Exposition in Chicago in 1893. Perhaps the reason the World's Columbian Exposition is commemorated with a star on the Chicago flag is because it was the debut of this iconic beer. Since it was given the coveted blue ribbon that has made PBR famous, it has been featured in feature films such as "Blue Velvet," "Gran Torino," "M*A*S*H*," "Seven," "Midnight Madness," and "subUrbia." It is both the beer of the hard-working man and the beer of the not-so-hard-working hipster. It is the beer that told pro athletes and rock stars, like Kid Rock, to shove it when they asked PBR to sponsor them. They give the middle finger to corporate America and do things their own way. For this, they deserve yet another blue ribbon for sticking to the beat of their own drum. So, yeah! Heineken, fuck that shit! Pabst Blue Ribbon! Show your support for this great American classic beer with this great PBR design on your favorite tank, tee, or hoodie!
Have questions about our shirts? Need details on sizing and fit? Get all your questions answered right here.
We offer USPS Priority Mail shipping for all orders to anywhere within the United States. Want to know when you'll receive your stuff or how we ship? All is revealed in our frequently asked questions.