Meerkat Watching TV Youth Shirt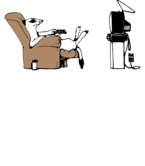 About This Shirt

After a long day of roaming the Windy City and seeing sites like the Picasso at the Daley Center and the Buckingham Fountain, the meerkat takes the 22 Clark bus back to his apartment in Pilsen and enjoys fine programming set in the great city of Chicago. This little guy spends his nights with great programming like "ER," "Married...With Children," "Oprah," "The Boondocks," "The Bob Newhart Show," "Chicago Hope," "Early Edition," "Whitney," "Untouchables," "The Jerry Springer Show," "Shameless," "The Jenny Jones Show," "Wild Chicago," "According to Jim," "Perfect Strangers," "Family Matters," "Mike and Molly," "The Good Wife," "Boss," "Good Times," "Punky Brewster," "Samantha...Who?" and "Webster." After a night of enjoying classic television shows set in Chicago, he will end the night watching movies based in his favorite city. Films like "Adventures in Baby-Sitting," "Blues Brothers," "Chicago," "Henry: Portrait of a Serial Killer," "Poltergeist III," "Child's Play," "Child's Play 2," "Uncle Buck," "Road to Perdition," "Risky Business," "Mean Girls," "My Big Fat Greek Wedding," and "Curly Sue" are all on this meerkat's Netflix instant queue. Get this adorable little guy on your favorite tee shirt, tank top, or hooded sweatshirt and show your love for the meerkat who loves the Windy City.
Have questions about our shirts? Need details on sizing and fit? Get all your questions answered right here.
We offer USPS Priority Mail shipping for all orders to anywhere within the United States. Want to know when you'll receive your stuff or how we ship? All is revealed in our frequently asked questions.